KOS Sponsored Funds
Jump to the Funds Report
The Kentucky Ornithological Society sponsors four endowment funds. These funds provide grants for avian related initiatives. Grant applications are welcomed and encouraged. To learn about the funds and how to apply for a grant, please visit the individual fund pages. You can get there by using the buttons in the Links panel on this page, or by using the top-row menus. Read about each fund and pick one of interest to you. Each fund page provides a link to download the appropriate grant application packet.
KOS Funds:
Anne L. Stamm Avian Education Fund
Burt Monroe, Jr., Avian Research Fund
Gordon Wilson Fund
Virginia and Wendell Kingsolver Scholarship Fund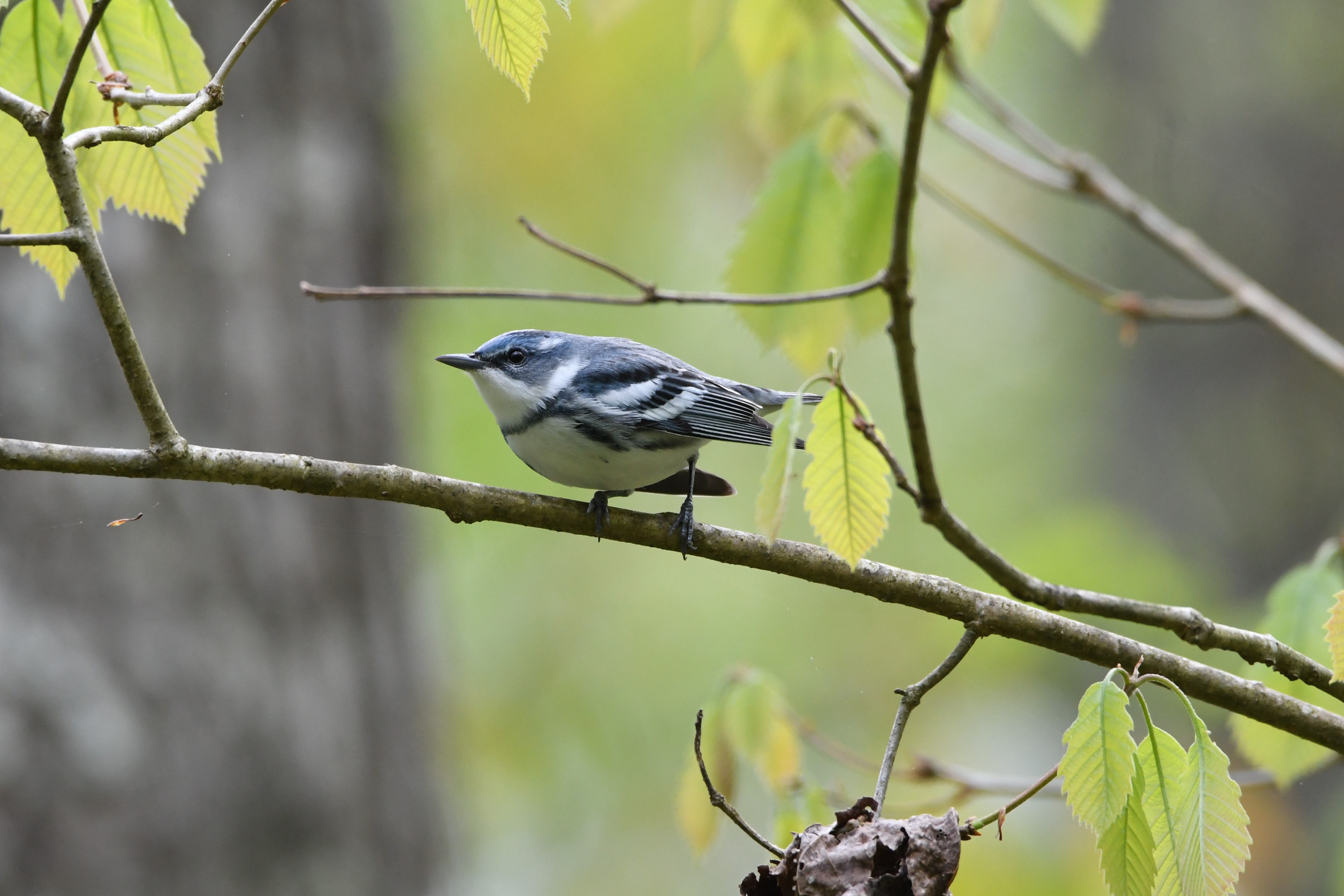 Our funds provide support for research, educational programs, scholarships and projects related to birds and ornithology in Kentucky. Publications and recordkeeping play an important role in preserving the ornithological history of the Commonwealth of Kentucky.
Donations to KOS and membership proceeds allow the sponsorship of these various programs promoting the goals and interests of KOS, and Kentucky bird lovers in general.
---
Funds Report - October 2022
Have you ever wondered how your donations to the four KOS funds are spent?
Updates on award recipients and their reports are below:
Anne L. Stamm Avian Education Fund
Henry County 4H - awarded $550 on 2/21/2021 to build & install a 15-ft wildlife blind, 7 permanent feeders, and install 3 interpretive signs at Henry County Recreation and Services Park.
Josephine Sculpture Park - awarded $4,998 on 3/15/2021 for 3 projects: Art in Nature Camp, Bluebird Trail Monitoring Volunteer Program, and Bird Habitat Restoration and Signage.
For information on how the funds were spent, check out their report.
For an update on the JSP Blubird Trail, check out this video.
Northern Kentucky Bird Club - awarded $2,251.25 on 3/15/2021 to increase their current inventory of prepared bird specimens to include a greater variety of bird species, using carcasses they have legally collected. This collection will provide educational opportunities for teaching programs with children, students and their families for a better understanding and appreciation of birds and ornithology.
For information on how the funds were spent, check out their report.

YesArts - awarded $2,000 on 5/15/2021. The group is working in partnership with the Frankfort Audubon Society and Wild Birds Unlimited, Frankfort to establish a camp for youth in the Frankfort area, Bird's Eye View - Birding Basics. They asked for $2,000 to pay for supplies, birding kits for the participants, and administration/staffing costs.
Steve Kistler - awarded $593.56 for binoculars to be used on his birding walks at Mammoth Cave National Park; the goal of these walks is to cultivate an appreciation of nature in general and birds specifically. They will also be available for use at the KOS meetings.
You can review Steve's Report for 2022 for more information on how the grant was used.

Binocular Users

Binocular Users

Josephine Sculpture Park - awarded $5,000 on 1/26/2022 to continue their work on two bird education programs: Art in Nature Camp and Conservation and Outreach Program.
Burt Monroe, Jr., Avian Research Fund
Clay Bliznick, MSU graduate student - awarded $1,750 on 3/8/2021 for his continuing work on Linking Urban Greening, Diversity and Human Health to Promote Bird, Bat and Arthropod Conservation. This project is part of the Green Heart Project in Louisville and involves bird point count surveys to measure response to greening. Funds will be used to rent a vehicle for the project, which also includes surveys for bats and arthropods.
Kenton Sena & John Cox, UK Department of Forestry - awarded $1,500 on 3/8/2021 for their work on For the Birds? Assessing avian use of forested areas. This proposal focuses on the importance of urban reforestation and measuring bird response to it. They plan to use acoustic devices (audio recorders) to count the birds. The funds they are requesting will pay for the audio recorders.
Phillip Kavouriaris, MSU graduate student - awarded $1,000 on 3/8/2021 for his work on Assessing the Life History and Ecological Role of Black Vultures in Kentucky. This project involves getting better life history information for Black Vultures in Kentucky with satellite tracking and nesting ecology. Requested funds to be used for travel expenses and wing tags.
Mikus Abolins-Abols, UL Professor, Department of Biology - awarded $2,500 on 3/10/2022 for his proposed project Developing predictive understanding of avian responses to urban environments using heart rate. He plans to use model eggs to measure the heart rate of robins in urban and rural areas in response to stressors. He further plans to relate this to reproductive success and to measure stress hormones in blood samples collected from a sample of the birds. The study will take place in and around Louisville. He plans to involve undergraduate students. He is asking for funding for a 3D printer (to make the eggs), mist-nets and other project supplies.
Gordon Wilson Fund
Michael Patton (KDFWR) - awarded $1,500 on 1/23/2022 for a proposed project that is a partnership between the University of Maine and the Kentucky Department of Fish and Wildlife Resources to assess the annual migratory return rates and survival of Golden-winged Warblers in eastern Kentucky. This proposal requested $1,500 to be used to rent a work vehicle and provide gasoline from April 15, 2022 - July 15, 2022. This vehicle will be used by a technician to access the project site and transport equipment needed to capture and tag individuals. Funds requested will be used for the Kentucky portion of this project only.
Virginia and Wendell Kingsolver Scholarship Fund
For the first time in two years, KOS paid the tuition ($1,595 each) for two Kentucky teens to attend an ABA Young Birder Summer Camp this summer. The camps were not held in 2020 and 2021 due to COVID-19.